Structured Homeschooling in Senior Kindergarten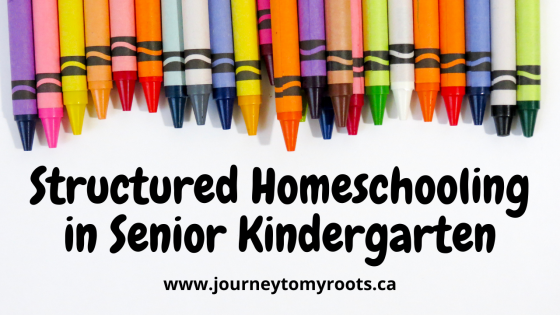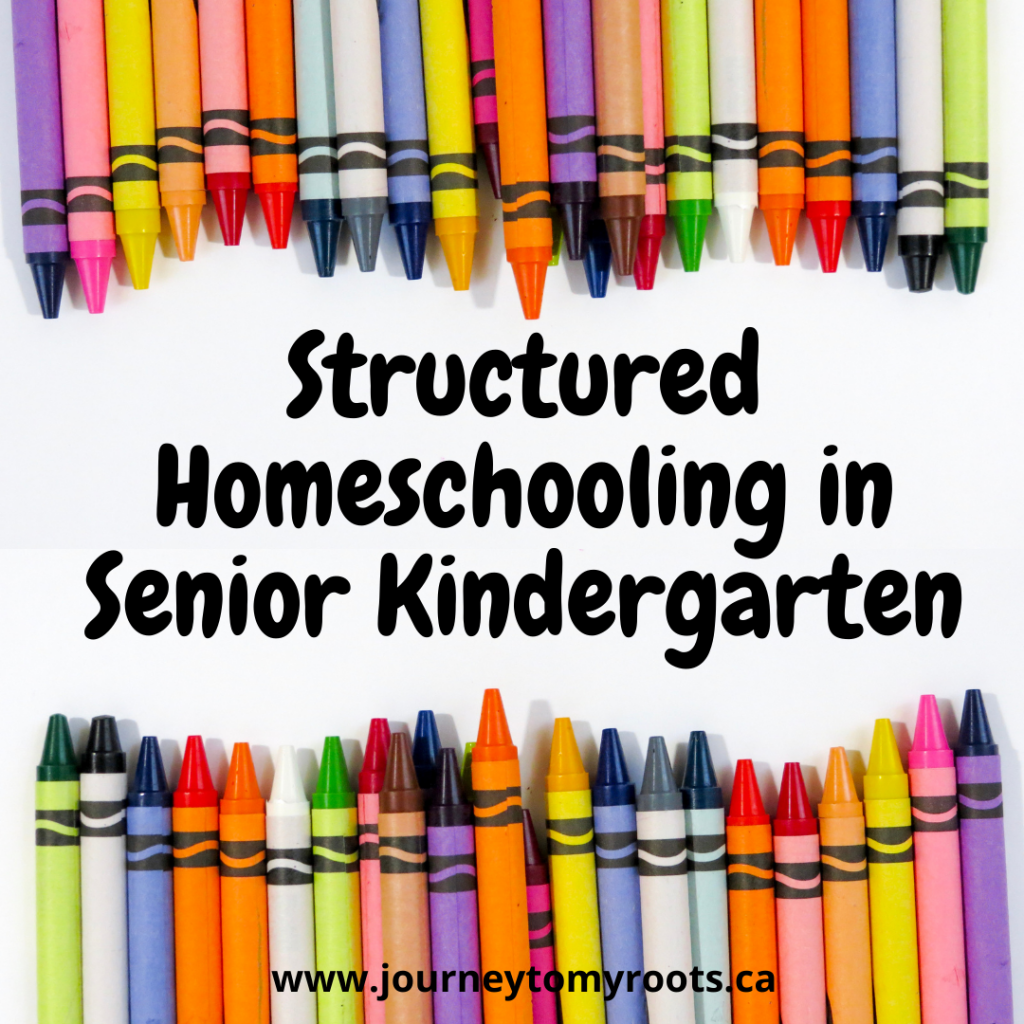 Before the age of 5, I did not formally "homeschool" B anything. I never invested in any sort of book that would teach her phonics. We would do read-aloud, where I would read a story book out loud to her. There was no structure so to speak. It was mostly interest-based and child-led. We would have playdates loosely based around themes in which we would cover an alphabet letter, however, I would never expect her to remember the letter or its sound.
When B turned 5, she began showing interest in sit down work – I noticed her interest developing in writing, observing text and recognizing letters. At this point, I introduced the morning basket, which contained all our formal schooling. I have made a separate post of what Morning basket is. You can click here to read it.
When I first started off, I took the unit study approach. This means that if I were to do a unit on butterflies, I would have to include literacy, math, science and geography around the theme of butterflies. I managed to do this in the beginning, but it seemed too tedious and planning mutliple units like these became very stressful. Not to mention the amount of time planning units like these took.
Since Baby O was on the way, I had to figure out Language Arts and Math curriculums that were open and go and had all the lessons and activities already planned out. Upon research I found out that there are a lot out there, however, I was looking for a gentle, play-based approach to learning (Charolette Mason style) I also did not know if B was an auditory learner, visual learner or kinesthetic learner. I needed a curriculum that could fit into her style of learning.
Math
I was really struggling with this one. B was showing interest in Math but got frustrated when it came to learning how to write numbers. I strongly believe that a child should spend more than half their day playing at least till the age of 7, so I was looking for something fun with short lessons. All the curriculums out there seemed too hard core, and I did not want to start anything too formal before the age of seven. Thanks to my local homeschooling group I found out about www.thegoodandthebeautiful.com
I completely fell in love with their style of teaching Math. The curriculum was colorful, bright and very engaging. It introduced topics through storytelling, games, and using items/manipulatives the child could relate to. The curriculum was complete in the sense that it came with an activity box that had all the manipulatives present.
It was pricey to get the curriculum shipped to Canada but their activity box was totally worth it – especially for a mama to a newborn, who did not have time to put things together. What I really liked about the curriculum was that in addition to being gentle, it was open and go. This means there was no planning required on the parents part. Additionally, the curriculum is also scripted, which means it prompts the parents on what they should be saying to the child.
They have made some massive changes to their math curriculum, and I am so happy to share that they will be providing Math grade 1-5 pdfs free on their website – just like Language Arts. (You will still have to purchase Kindergarten curriculum, however you can look through youtube videos of the new curriculum – it looks even better than the old one I used!)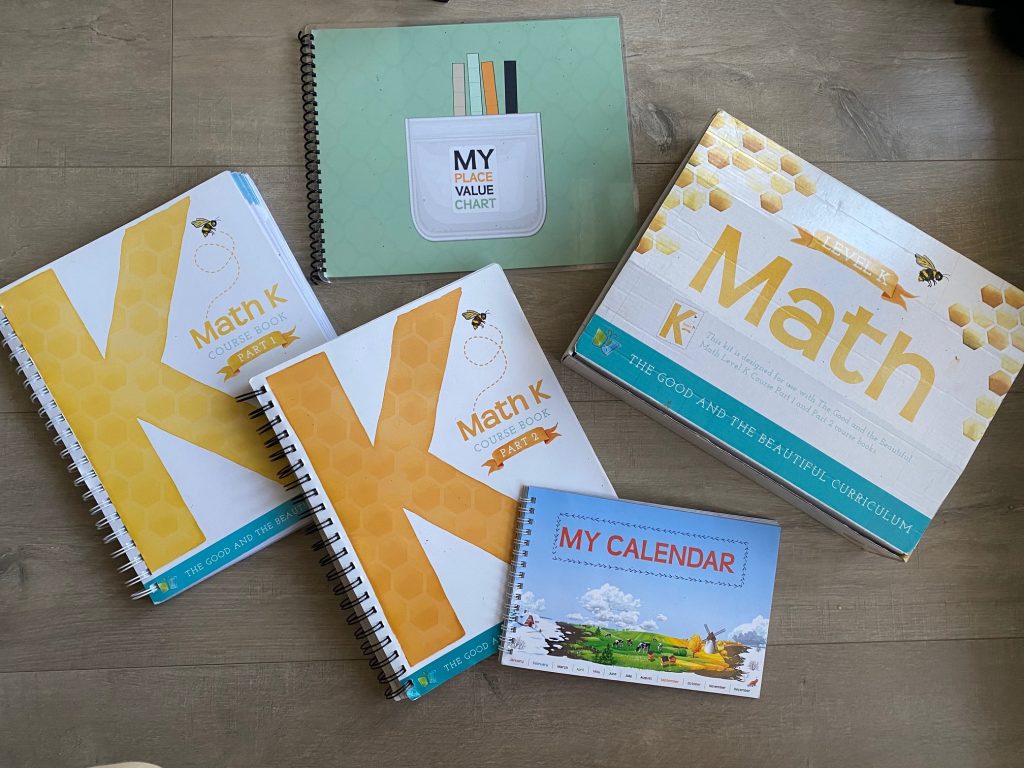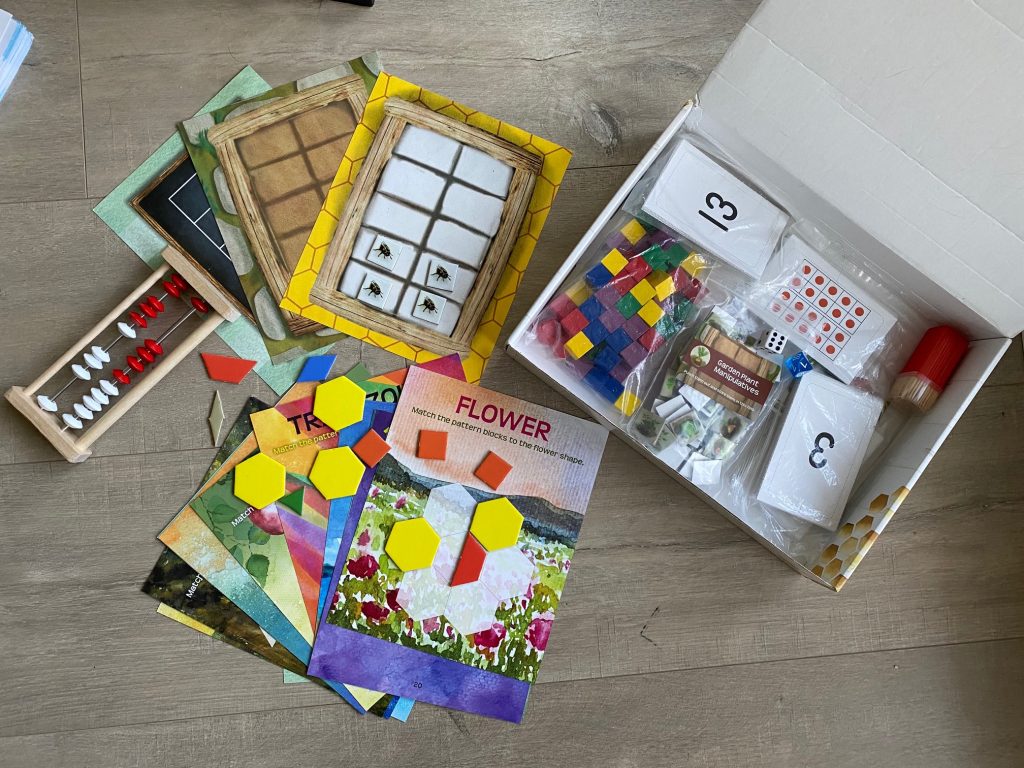 Language Arts
For Language Arts, we were only doing "Teach your child to read in 100 easy lessons" and I had made a goal to not introduce anything else until we completed the book. There were two more supplements I used after we were almost halfway through the book.
www.progressivephonics.com – since we already had the book as our primer, I used the books as our shared readers. B and I would enjoy reading the silly stories together.
Bob books – these readers are an absolute must.
For more details on how and when I introduced these supplements, refer to my blog post on "7 tools to help your child read and write".
We completed the 100 easy lessons book halfway through senior kindergarten after which I introduced her to Level K course primer, a complete Language Arts program (We only focused on reading before this) by www.thegoodandthebeautiful.com.
The pdfs were very reasonably priced, so I purchased K primer, Kindergarten Language Arts and the readers that were recommended. I am glad I did the K primer before Level K as it bridged any kind of gaps she had in her learning, leading to a smooth transition into Kindergarten curriculum.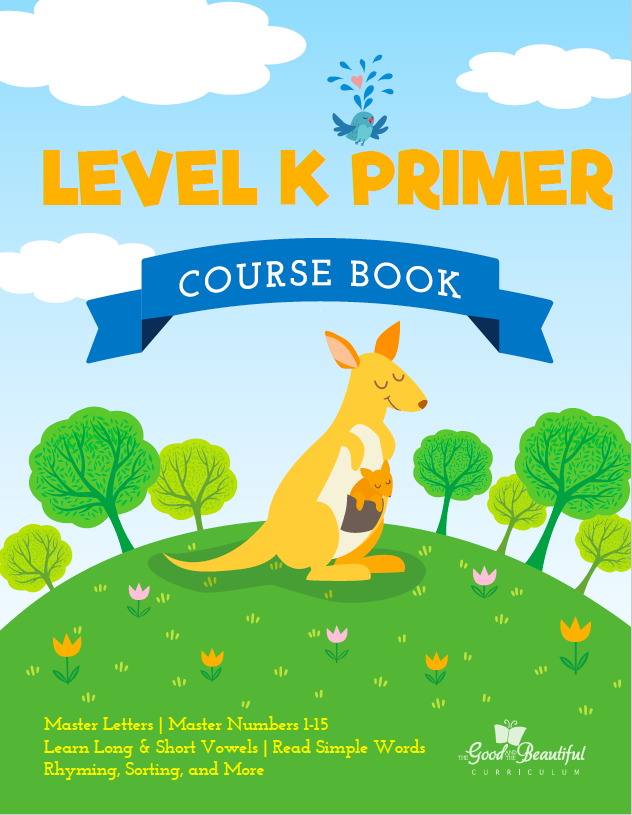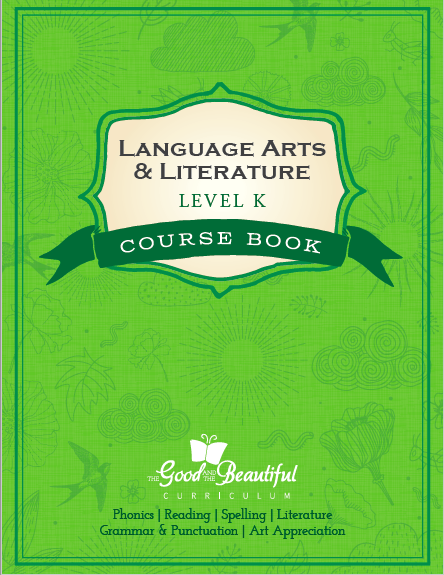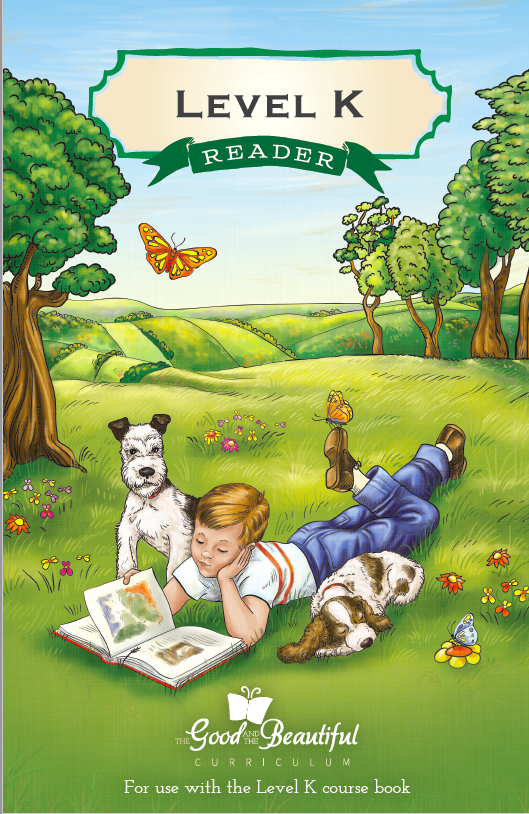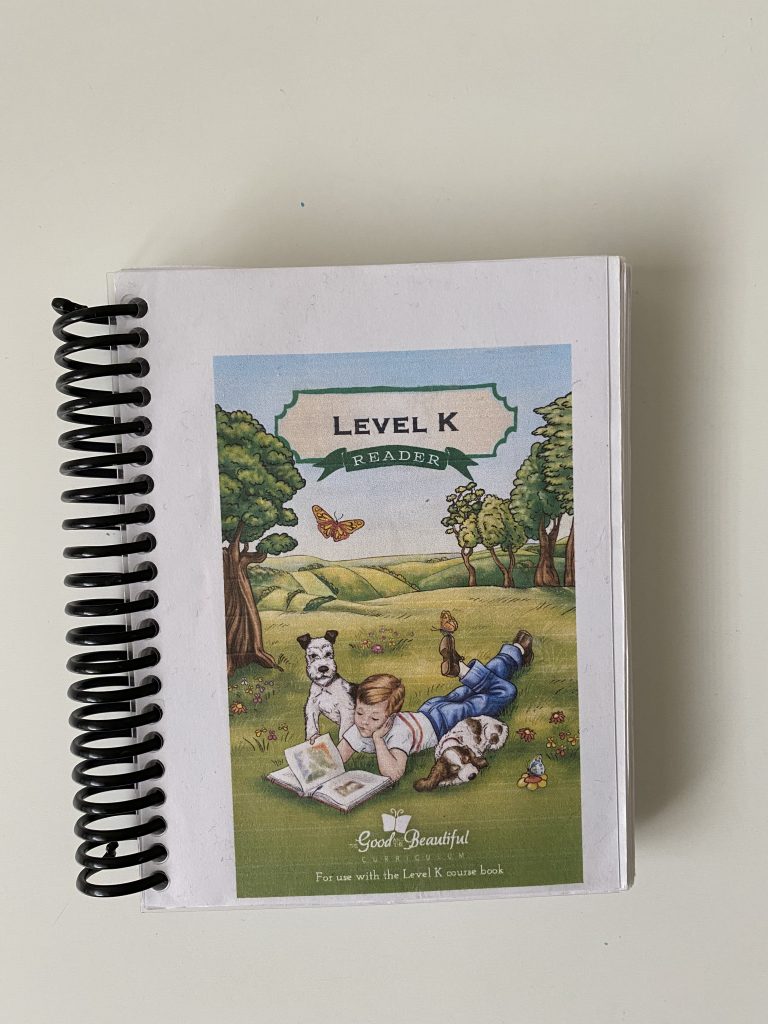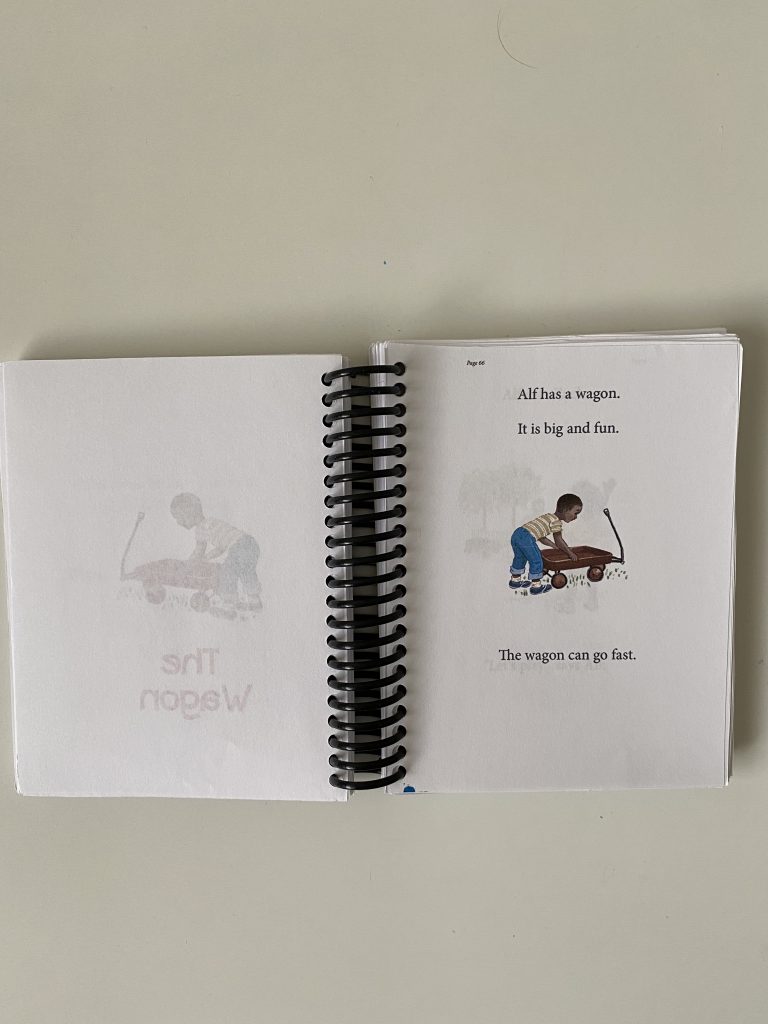 Writing
I tried many workbooks and printables including Kumon, but B was not having it. She did not like the idea of tracing letters over and over and found it to be boring.
I purchased the writing curriculum for Kindergarten from www.thegoodandthebeautiful.com
The great thing about their curriculum is that it has loads of opportunities for Art. Every page had some sort of colouring, drawing or connect the dot activity. B absolutely loved it – We are currently on Level 2, and I plan to make a detailed review post of their handwriting curriculums soon inshAllah.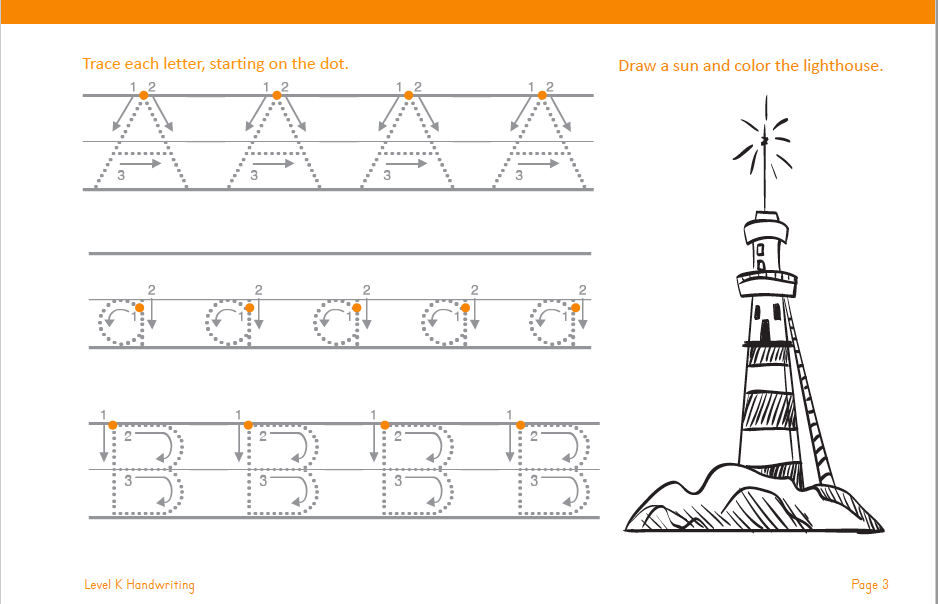 Science/Nature Studies
I did 6 topics through out the year – 3 topics unit style before baby O (I have shared them as separate posts named September Unit, October Unit and November Unit). After this, I took a 6 month break, and with guidance from my friend Javeria I took a new approach to Nature studies. We studied 3 topics – Rabbits, Strawberries and Squirrels. For more details on how to plan and execute the topics, refer to my friend Javeria's Instagram story highlights. You can also visit my Instagram page to see the crafts we did for these topics.
I hope you found this post beneficial. If you have any questions, please do not hesitate to comment below 🙂
Until next time,
Peace.
Disclaimer: This post contains affiliate links. If you purchase from one of my links I earn a small commission at no additional cost to you. All opinions are completely my own. Thank you for supporting my blog!
Amazon affiliate disclosure
We are a participant in the Amazon Services LLC Associates Program, an affiliate advertising program designed to provide a means for us to earn fees by linking to Amazon.ca and affiliated sites.
---
---