7 Tools to Help Your Child Read and Write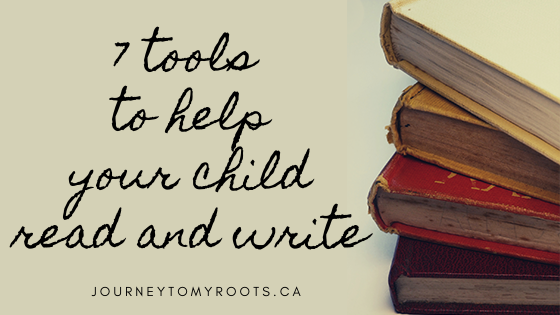 7 Tools to Help Your Child Read and Write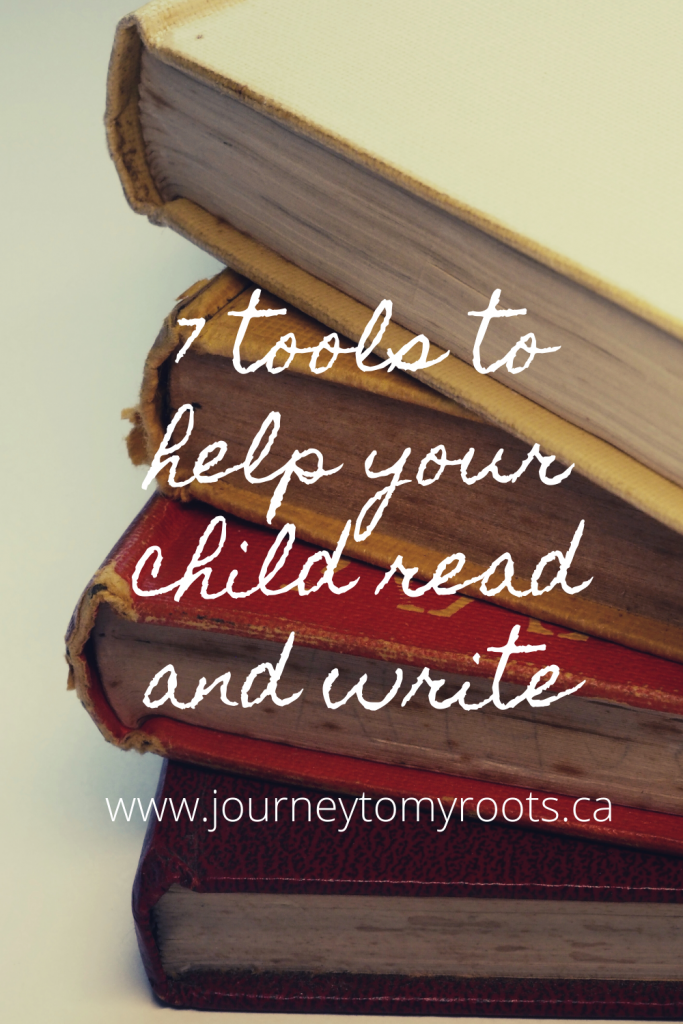 A lot of times, parents associate age with teaching a child to read and write. This is something that society has conditioned us to think about. There really is no right age to start. Some parents start when their children are three while some at five. I started with my daughter when she was four and a half. I did absolutely no sit-down work before this. This is more commonly known as the "unschooling" approach. I experienced many benefits of delayed schooling including a natural interest to learn. I believe that children should not be rushed into it and that we should trust the child. If we start when the child shows readiness, they are more eager to absorb and learn. We do not want our children to hate reading, and as parents, it is our responsibility to maintain their natural love for learning. Additionally, reading and writing need not be started simultaneously, as some children show readiness to write much later.
How do you know your child is ready?
When a child shows great interest in letters and tries to recognize them at different places like billboards, magazines, laptop keyboards, etc. this means they are ready to learn to read.
Children show readiness to write when they hold a pencil and scribble. They might need assistance in learning to hold a pencil, and modeling the behavior is an effective method. I started writing with B because she wrote the initials of her name by herself at the age of 3. Her pencil grip was on point, which indicated that she is ready. However, to enhance her fine motor skills, we did a lot of other activities like tracing, playing with play-doh, etc, coloring, and painting before starting to write letters at the age of four and a half.
Following are the tools that have been super helpful in teaching B to learn to read and write:
Phonics primer – This book will teach your child how to read. There are many out there, but the one I chose was Teach your child to read in 100 easy lessons and it has been the best investment I have made in all of the homeschooling materials I have bought so far. The lessons are short, concise, and in a game format. You just have to spend 20 minutes a day with your child and your child will become a reader very soon. What's more, there is also writing practice at the end of each lesson.
Dry Erase Writing board with lines – My mistake was to introduce this much later. I would recommend using this from the very beginning as the lined board guides the child to write properly. Children love writing with dry-erase markers more than pencils.
Alphabetti books and Phonics books from the Progressive Phonics – This is a free phonics program. I started using these as a supplement after doing 25 lessons from the phonics primer when I saw that she is developing a grip on some basic words and extra practice would really help her. The stories in these books are very amusing and B loved reading them every day. We started with 2 alphabetti books each week until we finished them all. We started with Phonics book 1, and since these are a supplement, we progressed quicker than the recommended pace mentioned in the books. (Alhamdulilah)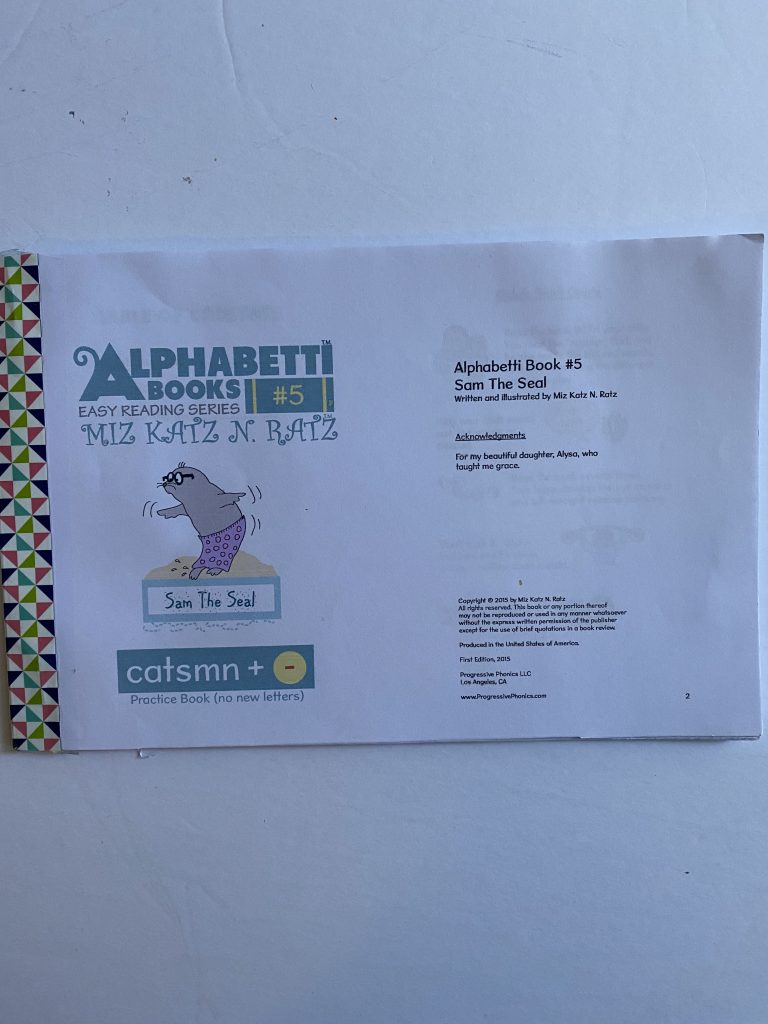 4. Bob Books – I started using these after 35 lessons from the phonics primer. These were the first books B started reading independently and she was so proud of herself. It is very encouraging when a child is able to read a book on their own and it makes them want to learn and read more.
5. Dolce Sight Words – I started using these after 40 lessons from the phonics primer. I only put in the words that she has learned in the primer on index cards. I secured the index cards with a ring and put in on a notice board. She loved picking them up and reading them.
6. Melissa and Doug magnetic letters – These have been a great tool in "building words". Children can use these to build sight words or phonic family words (from Phonics book by progressive phonics). It is a hands-on experience and a fun way to reinforce reading and spelling. These are especially beneficial if your child is not ready to write yet, but is showing interest in reading.
7. Read Aloud – I got this idea from my friend @nurturingemaan (her Instagram handle) who encouraged me to read aloud chapter books to B when she turned 5. I was a bit hesitant and thought that she might lose interest but to my surprise, she was captivated throughout the book, despite it not having any pictures, and she picked up on a lot of vocabulary words. I will be making a separate post on book recommendations for read-aloud soon inshaAllah.
I hope you found the above pointers helpful. What resources have you used for your little one? Let me know in the comments below 🙂
Disclaimer: This post contains affiliate links. If you purchase from one of my links I earn a small commission at no additional cost to you. All opinions are completely my own. Thank you for supporting my blog!
Amazon affiliate disclosure
We are a participant in the Amazon Services LLC Associates Program, an affiliate advertising program designed to provide a means for us to earn fees by linking to Amazon.ca and affiliated sites.
---
---