Ramadan Preparation Part 1 – Food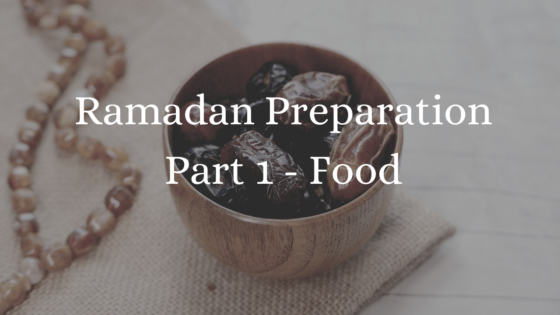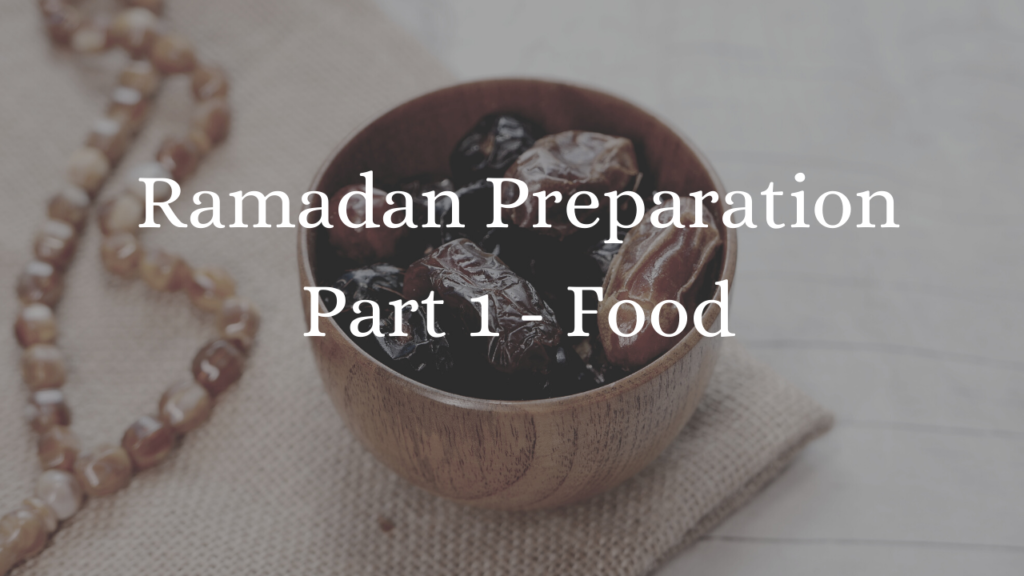 With Ramadan soon approaching, I thought of compiling a post on a list of common appetizers that freeze really well. Some of them are my recipes, while others have been a part of my recipe collection. All of the appetizers below are tried and tested and to be honest, they have never failed me.
Samosas
I have used my mom's filling recipe for the longest time but this year I tried Diya Ansari's recipe which tasted just like the ones sold in bakeries in Pakistan. She has posted a video tutorial on how to make the samosas.
My Mom's Recipe:
Ingredients:
Lean Minced Beef 1kg
Salt 1 tsp
Red Chilli Powder 1 tsp
Fennel Seeds 1/2 tsp
Ginger Garlic Paste 1 tbsp
Coriander Powder 1 tsp
Cumin Powder 1 tsp
Other Ingredients:
Cilantro finely chopped 1 bunch
Mint Leaves finely chopped 1 bunch
Spring Onions finely chopped 1 bunch
Method:
Wash mince and mix with the spices.
Do not add oil. Cook until water dries out.
Switch off the flame. Once the mince cools, add the other ingredients.
I Airfried the samosas and they tasted just as good!. This is the air fryer I use
Chicken Spring Rolls
I got inspiration from Tiffy who shared a recipe for vegetarian spring rolls. I adapted the recipe to chicken and followed her method. I air-fried a few to taste test and it was a winner. These were the crispiest spring rolls I have ever had. The cabbage and carrots in the filling were not soggy at all. Follow the tips on her page on how to make the filling. Following is the recipe:
Ingredients:
Cabbage 1/2 packet (approximately 225 grams)
Carrots shredded 1 cup
Chicken 1lb
Vermicelli noodles 75g – 100g
White pepper 1.5 tsp
Soy sauce 1 tbsp
Oyster sauce 2 tbsp
Green Onion (chopped) 2
Cilantro (chopped) 2 tbsp
Garlic Powder 1/2 tbsp (substituted for mushroom powder)
• Boil chicken in salt and pepper. For instructions on how to prepare the rest of the filling, click here
Chicken Wontons
So many variations for this again, I referred to Tiffy's recipe as I find them to be restaurant quality. She uses pork and shrimp in her filling, whereas I just used chicken mince. The only change I made was that I would recommend using salt if you do not have dashi powder because chicken bouillon cube does not mix well in the mince. As for filling the wontons, I used 2 tsp of filling per wonton instead of the recommended 1 tbsp as it was overfilling the wontons, preventing them from closing properly.
I avoid deep-frying, so I will be making wonton soup and also steaming these. The method on how to do both are on tiffy's website. I used my own sauce recipe stated below. You can also use Tiffy's sauce recipe, which I am sure will taste just as great.
Ingredients
Ground chicken 1.5 lb
Green Onion (chopped) 2 stalks
Ginger (grated) 1.25 tbsp
Salt 1/2 tbsp
White Pepper 1 tsp
Oyster Sauce (optional) 1/2 tbsp
Sesame Oil 0.75 tbsp
Egg White 1/2
Wonton Wrappers 50
Dipping Sauce for Wontons and Dumplings
Oyster sauce 1 tbsp
Soy sauce 1 tbsp
Rice vinegar 1 tbsp
Chili garlic 1 tbsp
Honey 1 tbsp
Sesame oil 1 tbsp OR sesame seeds 1 tsp
Puff Patties
This is Shireen Anwer's popular chicken patties recipe. With a little tweaking, it tastes just like Pakistan's bakery-style puff patties.
Ingredients:
Uncooked chicken 250 grams- boil with 2 tbsp soy sauce, 1 tsp vinegar, 1/2 tsp garlic paste, and 1/4 cup water.
Onion diced, 1
Butter 2 tbsp
All-Purpose Flour 2 tbsp
Milk 1/2cup to 1 cup
Salt 1/2 tsp
Black pepper 1/2 tsp
Method:
Shred boiled chicken
Fry onion in butter until translucent. Add salt and pepper
Add All-purpose flour and cook for a bit
Add milk and cook until it bubbles. Fold in shredded chicken, mix and turn off the heat.
Makes 20 small patties. (10 regular square patties)
Shaami Kebabs
I used to be intimidated by shami kebabs but Marium Hossein's Instant pot recipe seemed so easy to make that I had to give it a try. It is a fail-proof recipe. The kebabs are moist and they do not break while shallow frying. Click here for the recipe.
I shallow fried these in olive oil and froze them. To reheat, I do not defrost them in the microwave because it makes them soggy. I defrost them in the air fryer using the rehear option half an hour before iftar and they turn out to be crispy from the outside and hot from the inside.
Dahi Baras
Here is my mom's recipe. The dahi baras turn out soft and delicious every time. However this year I am using ready-made frozen dahi vadas by Deep.
Ingredients:
Maash Daal 1/2 cup
Moong Daal 1/2 cup
Whole black pepper 8-10
Cumin seeds 1/2 tsp
Garlic cloves 2
Water 1/4 cup to half
Salt 1/4 tsp
Baking soda, a pinch
Method:
Wash the lentils thoroughly and soak them overnight.
Drain them well the next morning and blend with whole black pepper, cumin, garlic, and water in two batches.
It is essential to pulse it in two batches or else it will not grind into a smooth paste.
Add salt and baking powder.
Drop a tablespoonful in hot oil and deep fry until golden brown.
At this point, you can take them out on a paper towel and freeze them once cooled. When ready to serve, defrost them and follow the steps below.
Take a medium bowl of hot water with a teaspoon of salt and add the fried baras.
When they cool, squeeze out the water and place them in a serving bowl. Top with sweetened yogurt, chaat masala, and serve.
Chutneys for Chana Chaat
This by far has been the most authentic chaat I have ever had. I could not find the recipe on Diya's youtube channel or Instagram. She shared it on a Facebook group called Karachi chefs at home. Here it is:
Recipe:
In a dish layer boiled channa sprinkle chaat masala and roasted and crushed cumin and red chilies (bhuna kutta zeera mirch) Layer using the following order:
Chana 2 cans
Sprinkle chaat masala, roasted cumin, and red chili
Yogurt 1 cup + 4 tbsp sugar
Imli chutney half
Green chutney half
Half of Onion 1 medium
Boiled potatoes 2
Tomato 1 medium leave some for garnish
Onion remainder – leave some for garnish
Sprinkle chaat masala
The remainder of Imli chutney
The remainder of Green chutney
Yogurt 1 cup + 4tbsp sugar
Garnish

papri
onion
tomatoes
coriander
chaat masala, roasted cumin, and red chili
Sweetened yogurt
1cup yogurt + 4tbsp sugar
Green chutney
In a blender, blend:
1cup mint leaves
1cup Coriander leaves
5-6 Green chilies
1tbsp roasted cumin
1tsp black salt
2tbsp tamarind pulp
Imli chutney
1 cup tamarind pulp
Jaggery 1/2cup
Black salt 1/2tsp
Roasted cumin powder 1tsp
Dry ginger powder 1/2tsp
Cook for 20 min and remove from heat.
Special chaat masala
Roasted cumin 1tbsp
Roasted red chili 1tbsp
Khatai powder 1tsp
Black salt 1tsp
Grind and save in an airtight jar
I hope this list helps save you time. Another time-saving tip would be to think of 30 main family favorite meals you will be preparing and write them down. I used a free template from here. This way you will be spending less time in the kitchen worrying about food and will be able to focus on Ibadah inshaAllah.
Wishing you a productive Ramadan ahead inshaAllah.
Until next time,
Peace
Disclaimer: This post contains affiliate links. If you purchase from one of my links I earn a small commission at no additional cost to you. All opinions are completely my own. Thank you for supporting my blog!
Amazon affiliate disclosure
We are a participant in the Amazon Services LLC Associates Program, an affiliate advertising program designed to provide a means for us to earn fees by linking to Amazon.ca and affiliated sites.
---
---