How I homeschooled Junior Kindergarten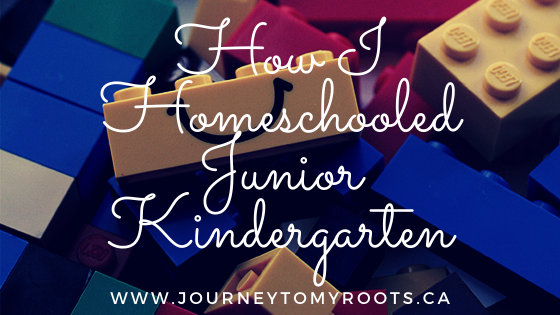 How I Homeschooled Junior Kindergarten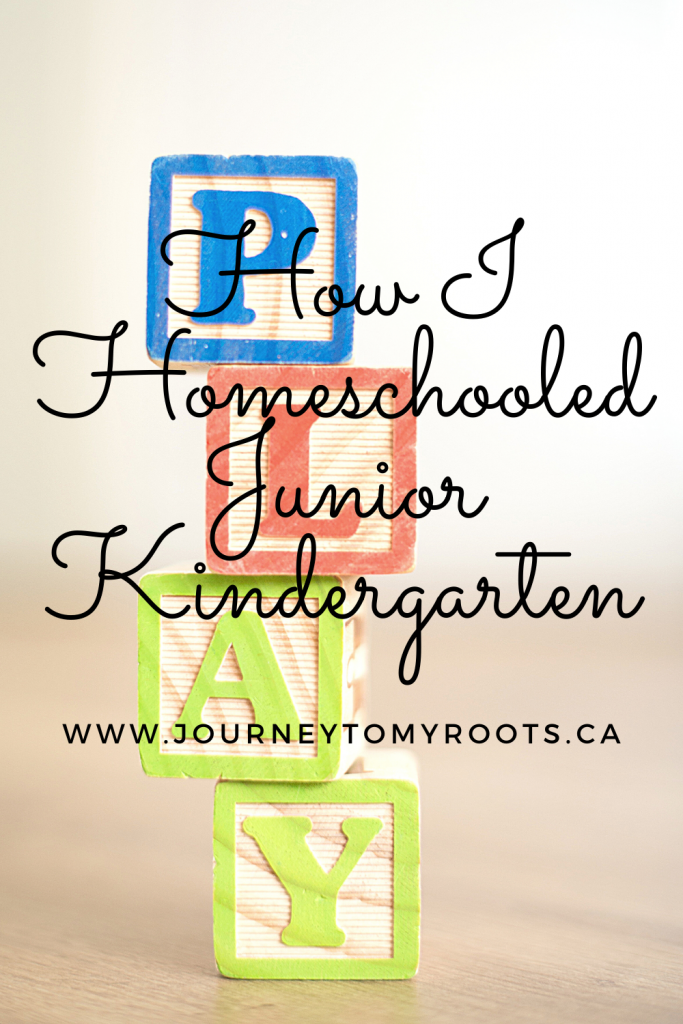 So your child just turned four and you have decided to not send him to school. The first question that would probably go through your mind might be "What am I supposed to do with the child home all day?"
That is exactly what came to my mind. I had decided to delay formal academics at least till the age of 6, or until B showed readiness. I was in no hurry because the benefits of delaying academics outweigh the 'drawbacks' as society would like to put it. When a child is immersed in play, they learn a lot more than doing sit-down work.
Every child has his own pace when it comes to academics and learning fine motor skills. Some children learn to color in the lines quicker than others, while some children learn to read before other children. To me, I did not want to dictate "when" B learns a particular skill. This has quite a few benefits of its own. When a child shows natural interest to learn a particular skill, there is less frustration and anger from both the child and the parent, and more excitement and willingness to learn a particular skill. That is why I took a lax and unschooled approach to junior kindergarten. Despite having her unschooled, she learned so much MashaAllah!
Homeschooling is not complicated. A few practical steps can help develop the love for deen and desire to learn in our children.
Providing an enriching environment
Providing the right tools for children to master their skills
Providing a rich environment.

Reading books and poems to the child. – This is one of the most important parts of providing an enriching environment. It includes exposing them to books and reading them for at least twenty minutes a day.
Play the recitation of the Quran. – Playing the same surah's repeatedly will help them memorize the correct pronunciation inshaAllah. In fact, reading the Quran even before the child is born is also very beneficial.
Model our behavior – actions speak louder than words. Children look up to us and copy us in every aspect. When your child sees you reading Quran, reading your morning and evening adhkaar out loud, they pick up on those habits and memorize them quite effortlessly.
In addition to the above, we made lots of library trips, had playdates, read poems, went on nature walks, and did crafts.
2. Providing the right tools for children to master their skills
Note: Some children might be ready for these and some might show readiness a little later.
Tracing, cutting, and pasting. It was difficult for me to google worksheets and images every day, so I found this wonderful fun workbook by Kumon Are You Ready for Kindergarten Preschool Skills. This book has fun mazes, number and alphabet tracing (although B showed readiness for letters and numbers much later) This all in one book also has "cutting and pasting" exercises.
Scissor work. – I decided to use a child-safe metallic pair of scissors instead of the plastic ones because, in my opinion, the plastic ones don't do a very good job, leading to unnecessary frustration.
Thinking Skills by Kumon – This was another workbook that B thoroughly enjoyed. She liked it so much that she did 30 pages in one day 😀
Arabic letter flashcards – Flashcards can be used to play simple match the letter games and memory games – this is a great way to develop letter recognition.
Playing with playdoh and or modeling clay. – We used playdoh to make alphabet letters as she did not show much interest in tracing them with a pencil.
Paint – this could be free painting to encourage creativity or paint a picture to encourage fine motor control. Children love finger painting (good form of sensory play) and using paintbrushes is an indirect and fun way to teach pencil grip.
Melissa & Doug Pattern Blocks – or any other puzzles.
Open-ended toys such as Mega Blocks or Magnetic Tiles
Sensory play – I attempted to do this but since we live in an apartment, the mess was beyond control. I made a sensory bin with water beads, and I also attempted Kinetic Sand, however, it was very difficult to clean up the mess. I would suggest having a sensory bin outdoors for easy cleanup. I resorted to water play during bath time. 🙂 You can also add small toys in the water and tell them to pick the small items from the water using a jumbo tweezer. Kids of this age range love sensory play!
You do not have to purchase the above items all at once. Some of these toys can be wonderful Eid gifts 😉
In addition to the above tools, some activities can be done to foster independence such as:
Pouring and drinking water by yourself. – having a tray, 2 glasses can lead to hours of fun.
Baking is another activity that can be fun and lead to loads of learning.
I hope you find the blog post helpful. Let me know which of the above things you will be doing with your little one 🙂
Disclaimer: This post contains affiliate links. If you purchase from one of my links I earn a small commission at no additional cost to you. All opinions are completely my own. Thank you for supporting my blog!
Amazon affiliate disclosure
We are a participant in the Amazon Services LLC Associates Program, an affiliate advertising program designed to provide a means for us to earn fees by linking to Amazon.ca and affiliated sites.
---
---